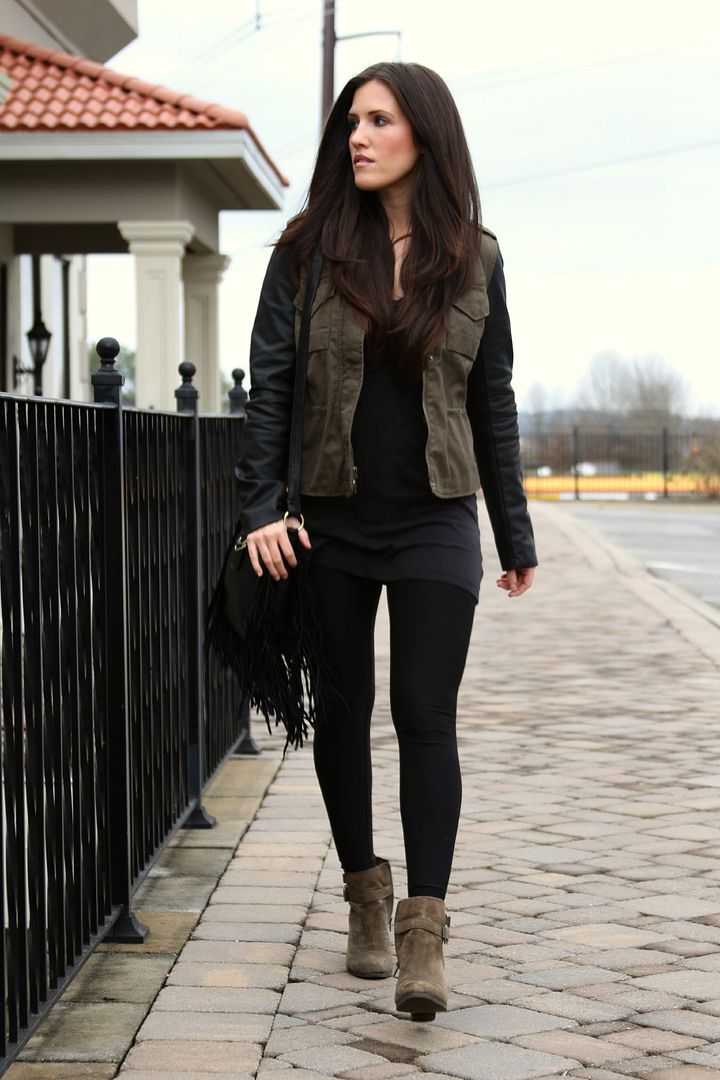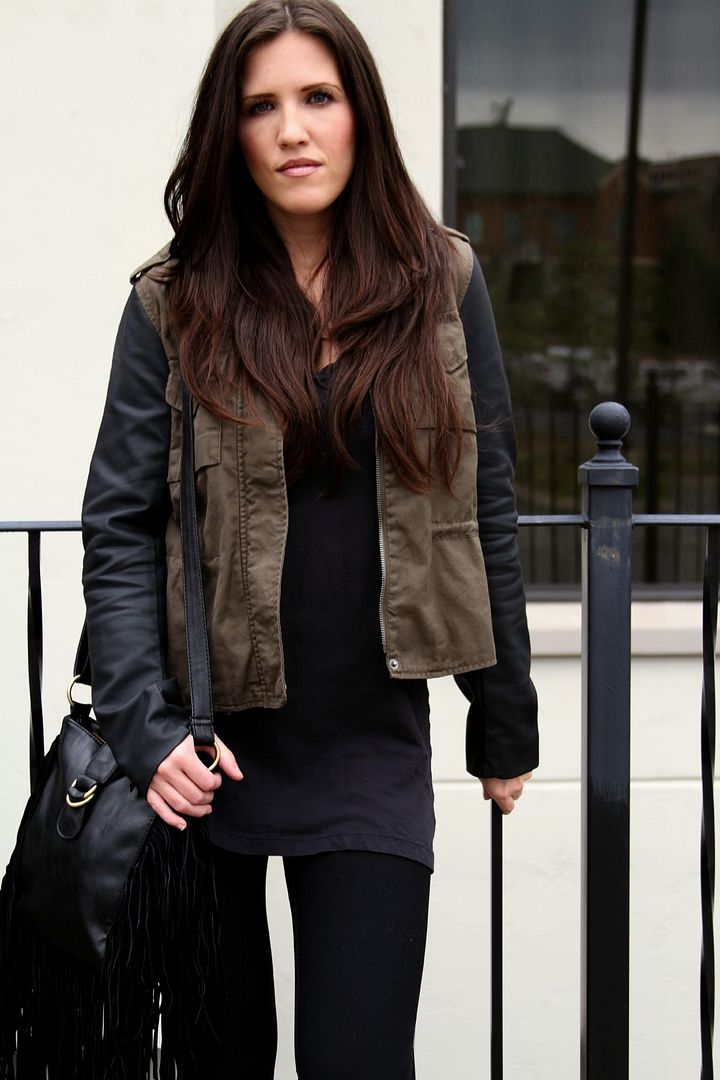 Jacket: American Eagle | Top: C&C California | Leggings:
Zella
| Boots: Lucky | Bag: Street Level via The Lily Pad boutique
To say that Ive looked like this or anything close to myself this week would be false advertisement. The nasty flu bug has knocked me out cold and left the world with a scary street dweller looking something. Your welcome for that analogy, its all I got this morning I mean afternoon...and to make matters worse it has rained consistently for days. There are lakes where there were none before and a family of ducks has moved into the field in our neighborhood. I'm convinced there is mold now growing in my lungs! If only I had a nice pair of Hunters to Cheer me up!!